Here's
our story
Flavours was started with a love of fine foods and a single olive. 
Our
story cont.
John and Linley Brumerskyj's family upbringing revolved around growing their own fruit and vegetables, having small farmlands and making their own products. Their food ethos is "eat well, less is more, keep it simple" - food should be eaten in season and direct from the source. Eat with maximum nutritional benefit, remove consumption of foods with excessive chemicals, additives and preservatives and keep it as clean as possible.
In 2008, John and Linley took this philosophy and created Flavours Shoalhaven, distributing top quality gourmet food and ingredients, sourced primarily from regional NSW. Over the last 13 years, the business has grown to become a large community of like-minded producers, consumers and wholesalers, through their Berry store and online, their wholesale network and through their own in-house gourmet food brands.
In 2021, John and Linley welcome a new era of Flavours, a reimagined gourmet food destination and the next chapter of the Flavours story....
Our
mission
Our mission is to support small farmers and producers by educating and connecting our community to the importance of understanding food provenance, delivering quality service every time.

WHY FLAVOURS?
Quality gourmet products
Exceptional customer service
Educators of food provenance
Community connection
Discover
our vision
Flavours Group was born out of a passion for fine foods.
We believe in sourcing food that is nutritional, seasonal, sustainable and locally accessible. We want to share our passion of quality food and consumers with ethical famers and producers.

Why? Because we believe that's the way it should be.
Seasonal and accessible, supporting local and buying what's in season... that is what delivers food with a 'wow factor'!
Meet
our team
Flavours Group is a family owned and operated company since 2006. With family at the centre of everything we do, we are passionate about delivering exceptional service across our business.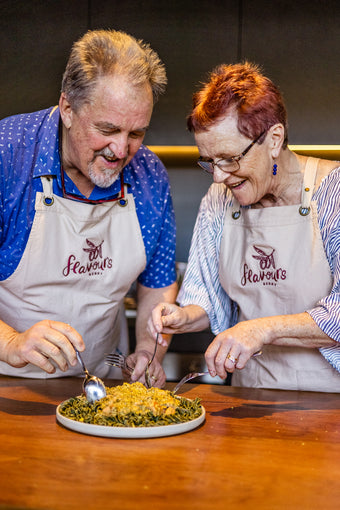 John & Linley Brumerskyj
Owners
In 2006 John and Linley Brumerskyj established Flavours Shoalhaven, selling a range of delicious fine foods and distributing local and international brands across the NSW and the South Coast. 
Read More
Our
suppliers
From humble beginnings, Flavours is now a wholesale and retail distributor with a product list of over 3,000 items. The team at Flavours work with quality suppliers, hand picking beautiful produce from across NSW and Spain.
Our
retail store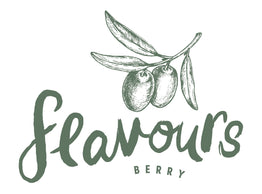 Berry South Coast
In 2014 Flavours opened their physical vision and Flavours at Berry was born. Flavours at Berry is a destination for consumers to select and experience a selection of the products that Flavours has to offer.
Shop 3/113 Queen Street,
Broughton Court, Berry, NSW, 2535
Acknowledgement
of country
I would like to pay my respect and acknowledge the traditional owners of the land we work and live on, the people of the Yuin nation and all their tradtional groups. I pay my respect to elders past, present and emerging and acknowledge that this is, was and always will be aboriginal lands.
Testimonials
what our customers are saying

"Flavours is my "go-to" when entertaining and for my pantry staples.  They have a great range of local produce as well as a specialised range of imported ingredients.  John and Linley and their team are so passionate about food and have a great knowledge of their products.  I love that they always offer something new and delicious to try.  We're so lucky to have this foodie gem in Berry!"  

Paulina - The Berry Tea Shop

"We absolutely adore John and Linley, their passion for fine produce and supporting local is inspiring. We particularly love the broad range of high-quality items as well as the personalised and caring service."


Barranca, Kangaroo Valley

"Our guests rave about the goodies that Flavours provide for our collection of luxury holiday homes. Aside from high quality products, Flavours really shine when it comes to customer care, always going above and beyond." 

Bede & Rob - Supercalla Private Properties
"Flavours have such an amazing range, I love that every time I shop with them I discover something new to try, whether it is something for a special occasion or something that makes for a quick, simple but delicious weekday meal." 

Samantha - Local Resident, Berry NSW
"Missing our friends in Sydney, Flavours was able to put together a 'taste of the Shoalhaven' complete with wine, cheese and goodies to meet our budget. The best thing about it was they took care of everything, from postage, cool packaging, and even a little note from us. It made life so easy and was all delivered within a week of ordering. We looked at a lot of other hamper options, but none like Flavours compiled a whole heap of goods together that we otherwise would have had to run around to multiple shops for. My only regret is not ordering one for myself too!." 

Kristy - Local Resident, Jervis Bay
Top
selling products
Products our customers love just as much as we do