What Flavour
Will you try today
We connect you with a delicious selection of fine foods from local growers and producers across NSW and the South Coast and gourmet Spanish artisans.
Shop Now
flavours
was started with a love of fine foods and a single olive…
We believe in sourcing food that is nutritional, seasonal, sustainable and locally accessible. We want to share our passion of quality food and consumers with ethical famers and producers.
Why? Because we believe that's the way it should be.
About Us
Top
selling products
Products our customers love just as much as we do
Featured
Recipes
Eat well, less is more, keep it simple!" - How cooking should be!
Testimonials
what our customers are saying

"Flavours is my "go-to" when entertaining and for my pantry staples.  They have a great range of local produce as well as a specialised range of imported ingredients.  John and Linley and their team are so passionate about food and have a great knowledge of their products.  I love that they always offer something new and delicious to try.  We're so lucky to have this foodie gem in Berry!"  

Paulina - The Berry Tea Shop

"We absolutely adore John and Linley, their passion for fine produce and supporting local is inspiring. We particularly love the broad range of high-quality items as well as the personalised and caring service."


Barranca, Kangaroo Valley

"Our guests rave about the goodies that Flavours provide for our collection of luxury holiday homes. Aside from high quality products, Flavours really shine when it comes to customer care, always going above and beyond." 

Bede & Rob - Supercalla Private Properties
"Flavours have such an amazing range, I love that every time I shop with them I discover something new to try, whether it is something for a special occasion or something that makes for a quick, simple but delicious weekday meal." 

Samantha - Local Resident, Berry NSW
"Missing our friends in Sydney, Flavours was able to put together a 'taste of the Shoalhaven' complete with wine, cheese and goodies to meet our budget. The best thing about it was they took care of everything, from postage, cool packaging, and even a little note from us. It made life so easy and was all delivered within a week of ordering. We looked at a lot of other hamper options, but none like Flavours compiled a whole heap of goods together that we otherwise would have had to run around to multiple shops for. My only regret is not ordering one for myself too!." 

Kristy - Local Resident, Jervis Bay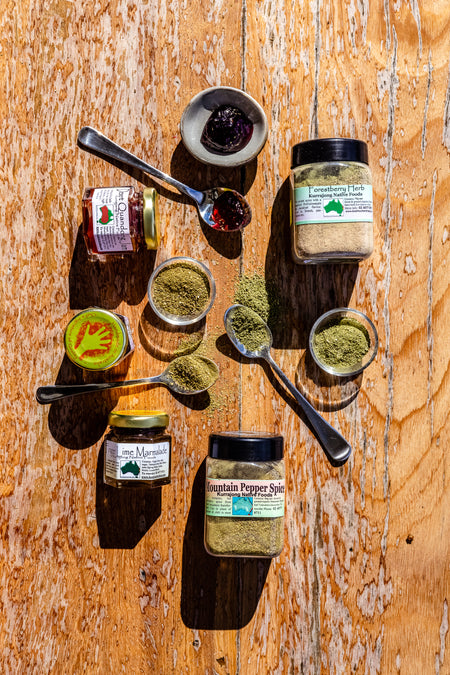 Frequently
Asked Questions
How can I become a wholesale customer?

Please complete our online Flavours Group Credit Application form which can be found on the wholesale section. Once approved, you will be set up on our easy to use online ordering system. For more information please contact our team at accounts@flavoursgroup.com.au 

How often do you deliver?

We deliver 5 days a week, Monday - Friday

What are your delivery fees?

The delivery fee applicable to your Order as follows:

Order value of $0.01 to $100.00 = $15 delivery fee;

Order value of $100.01 to $200.00 = $10 delivery fee;

Order value of $200.01 or more = free

Can I collect my order from the Berry store?

currently no, but we are looking to add this option to collect from our warehouse very soon!

Can I collect my order from the Warehouse?

Yes you can! Select 'pick up' at check out, and your order will be able to collect from our Warehouse Monday - Friday between 9am - 3pm
Still Have Question?